Our
Kneto WINDOW CLAY

products
Design beautiful, easy-to-remove window pictures of modelling clay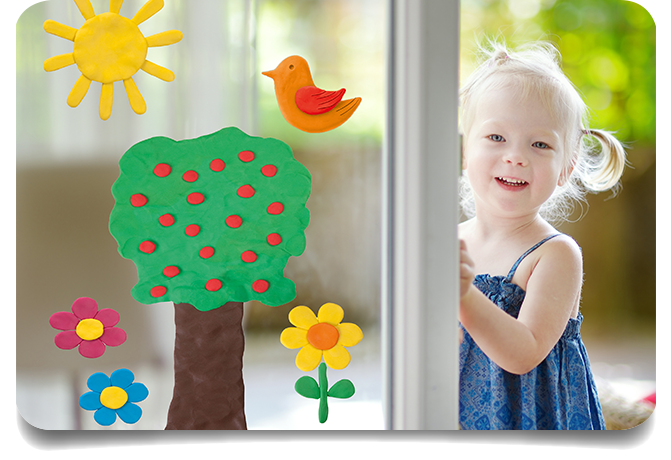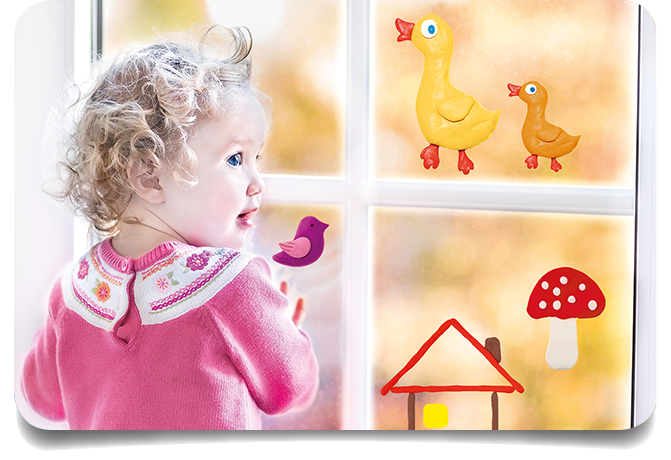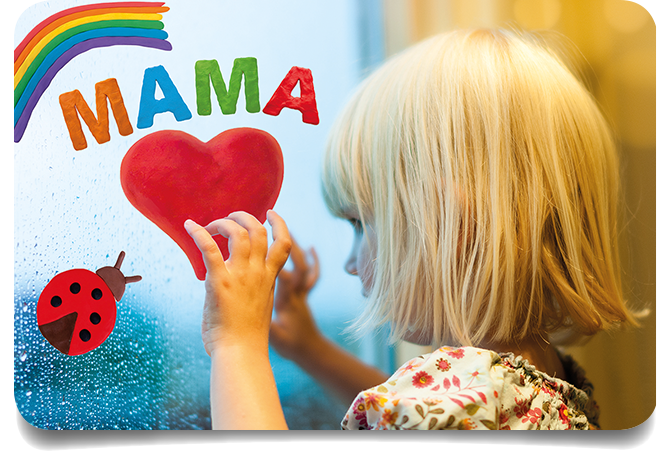 Tell Goodbye to Window Color & Co. and create imaginative 3D window pictures with our unique, patented Kneto WINDOW CLAY.
The modelled figures simply adhere vertically to panes and other flat surfaces and can be removed easily and cleanly at any time (without glue, no colored residues or similar). Use Kneto WINDOW CLAY as often as you like and experience infinite, creative window fun. The special kneading product made by Feuchtmann is made in Burgbernheim from the best ingredients.
GLUTEN-FREE · PROTEIN-FREE · PEANUT-FREE · LACTOSE-FREE · WASHABLE
Colourful selection: many ideas, one window clay

Kneto WINDOW CLAY by Feuchtmann is available as a single bar as well as in a set with a practical bucket, modeling tools and cute animal cutters.
To ensure that you have a clear view of the safety of our window clay, we use only food-compatible, washable and gluten-free raw materials for Kneto WINDOW CLAY. Our window clay, produced in our own company, bear the CE mark and meet the high requirements of the Bavarian State Trade Agency. Read more about safety & quality >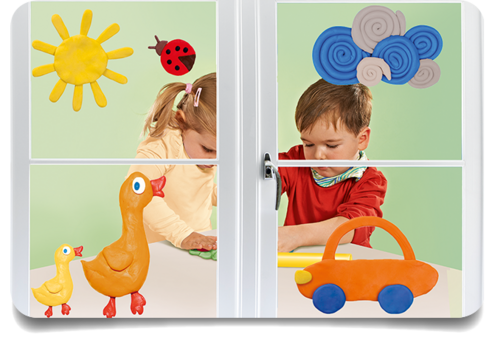 You wish to learn more about our kneading and modelling clay?
Of course we have put together a lot of helpful tips & tricks > as well as creative ideas >.
You wish to buy Kneto WINDOW CLAY?
Feuchtmann products are available in selected retails. Just ask and we will name you a partner in your area.
You wish to add our patented Kneto WINDOW CLAY to your range of products?
Let's talk about it. We are always interested in a long-term and fair business partnership.