Our
SCHOOL CLAY

products
Easily mouldable & stable modelling clay: does not stick, does not stain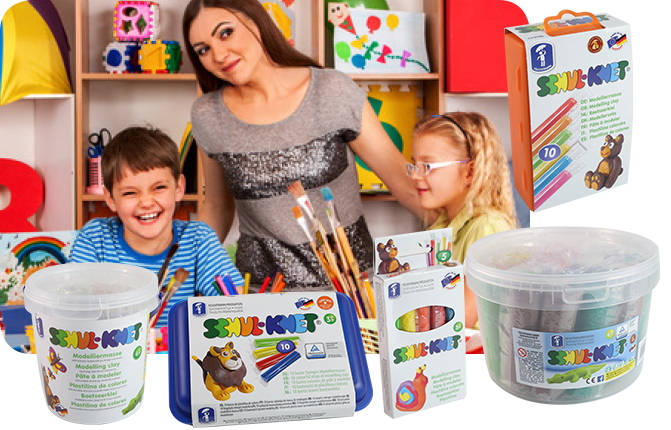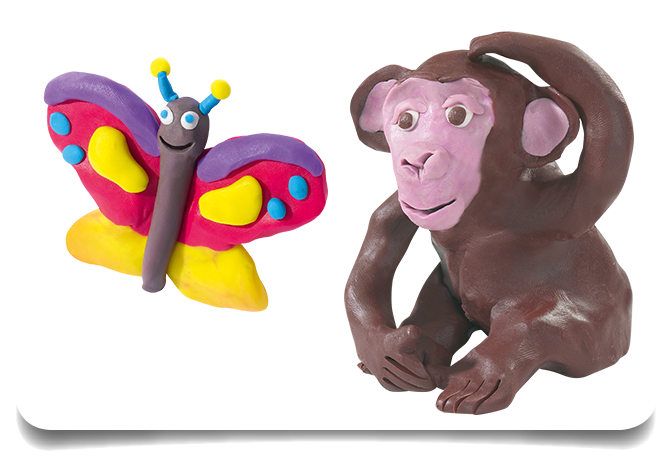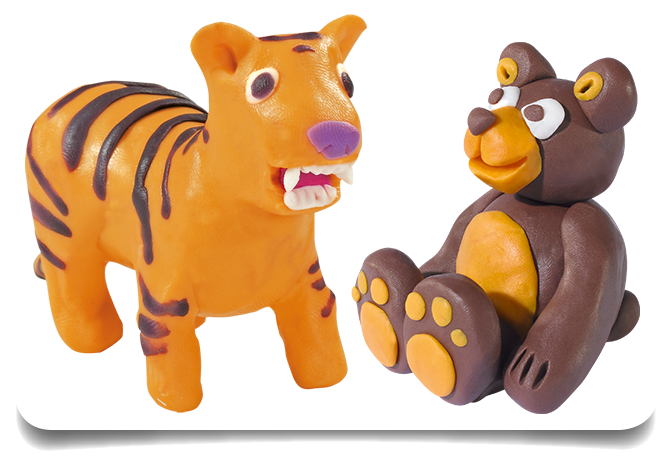 With a formula that has been tried and tested for more than 40 years, this classic has become integral part of school and children's rooms. SCHOOL CLAY is an easily mouldable, but at the same time stable modelling clay. It neither hardens nor sticks or stains. The best: SCHOOL CLAY can be easily removed from textiles, carpet & Co.
The expressive colours inspire the creativity of the little ones and make them want to create consistently new clay figures. Gluten- and lactose-free as it is, it is also suitable for allergic persons. Due to the slightly stiffer kneading ability, this modelling clay is suitable for children from 4 years.
GLUTEN-FREE · PROTEIN-FREE · PEANUT-FREE · LACTOSE-FREE · WASHABLE
Do you want to have everything from SCHOOL CLAY?
Of course, we've put together a lot of helpful
tips & tricks > as well as creative ideas >. Discover my colourful world >
The careful composition of selected, food-safe raw materials characterises our excellent SCHOOL CLAYS. The modelling clay produced on a wax base is heated by multiple kneading in the hand: Therefore, SCHOOL CLAY by Feuchtmann remains permanently soft and smooth. Read more about safety & quality >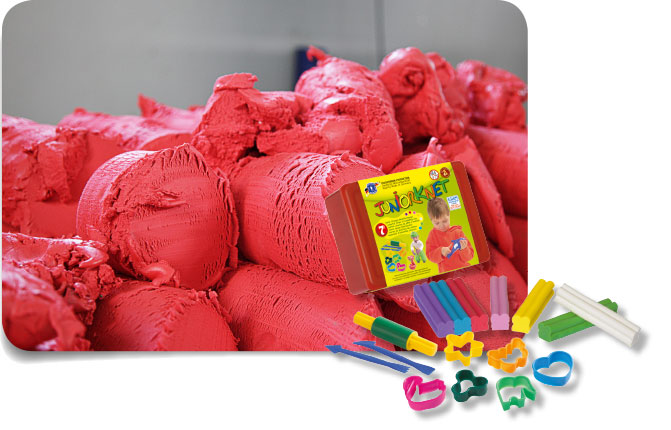 You wish to make more out of SCHOOL CLAY?
Whether molds, presses or modeling knives - at Feuchtmann you will also find a wide range of accessories.
You wish to buy SCHOOL CLAY?
Feuchtmann products are available in selected retail. Just ask and we will name you a partner in your area.
You wish to add SCHOOL CLAY to your range of products?
Let's talk about it. We are always interested in a long-term and fair business partnership.