Interlocking pieces
Discover the classics under the dexterity toys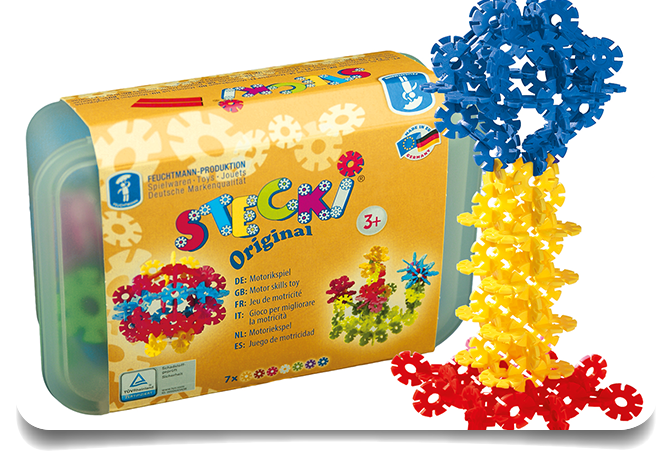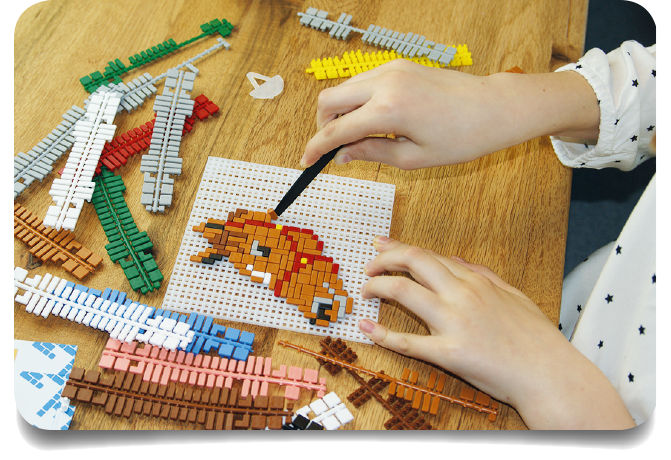 Most know both STECKi (our small interlocking flowers) and the classic ministeck from their childhood. And even today, interlocking pieces by Feuchtmann are the colourful highlight in many kindergartens, after-school clubs and children's rooms.
STECKi is available in many practical, resealable play boxes
ministeck comes to your home in the set including guideline and base plate
Brainstorming?
Children are full of imagination - the most important ingredient for great works of art. Sometimes, however, there are problems with the implementation. We've already prepared something for you: get some creative ideas and find out what's possible with our interlocking pieces. Read more >
The various shapes of the interlocking pieces make possible many colourful creations - especially if the whole family join in. After only a short time, children learn how to create unique pieces of art out of single interlocking pieces. In this way, our interlocking pieces not only strengthen the fine motor skills, they also promote spatial thinking and stimulate the imagination. An exciting and creative toy for young and old.
The quality is in the detail
Our interlocking pieces bear the CE seal, are tested by the TÜV and get along without harmful substances.
Nevertheless, plastic has always had its critics - from a hygiene point of view, however, it is again and again a popular play buddy in kindergartens & Co. Especially when it comes to easy cleaning, our interlocking pieces score tremendously. Go to our tips & tricks >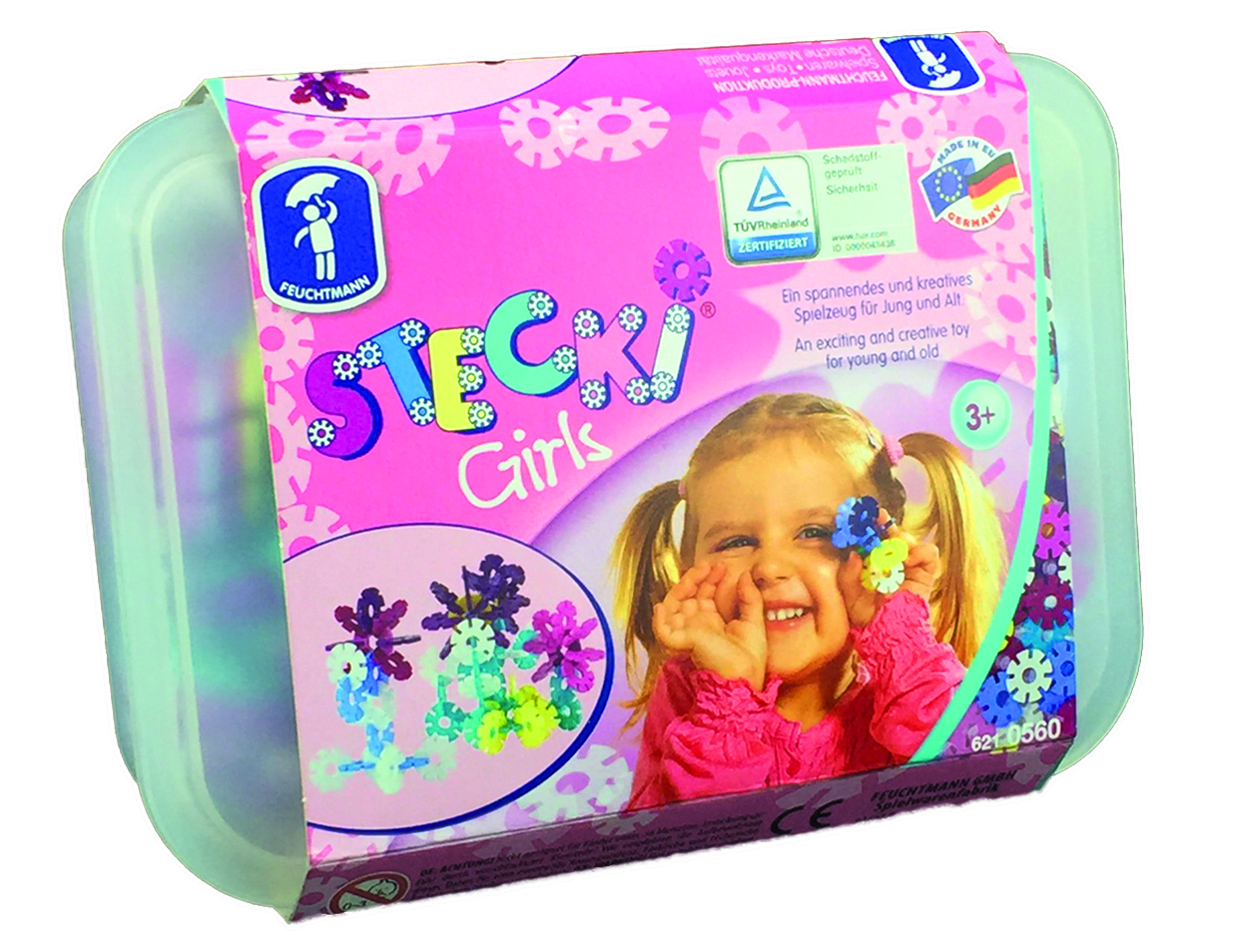 ---
You wish to learn more about our interlocking pieces?
Of course we have put together a lot of helpful tips & tricks > as well as creative ideas >.
You wish to buy our interlocking pieces?
Feuchtmann products are available in selected retail. Just ask and we will name you a partner in your area.
You wish to distribute our interlocking pieces?
Let's talk about it. We are always interested in a long-term and fair business partnership.