Our

JUNIOR CLAY

products
Colourful sticks bring our imagination to blossom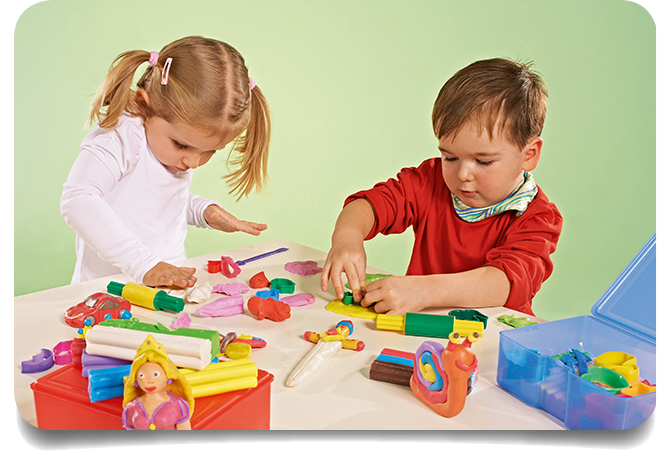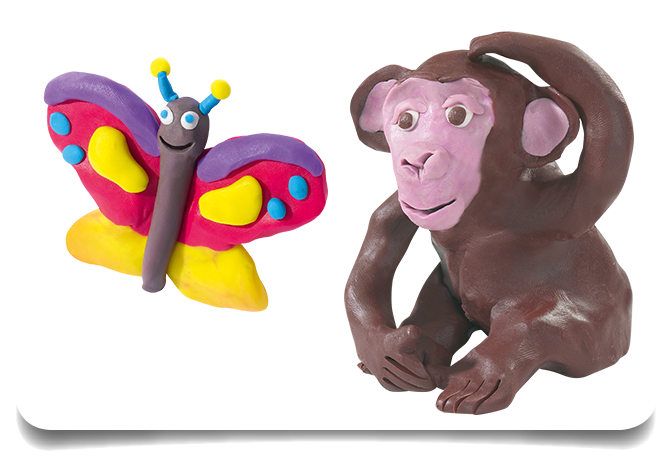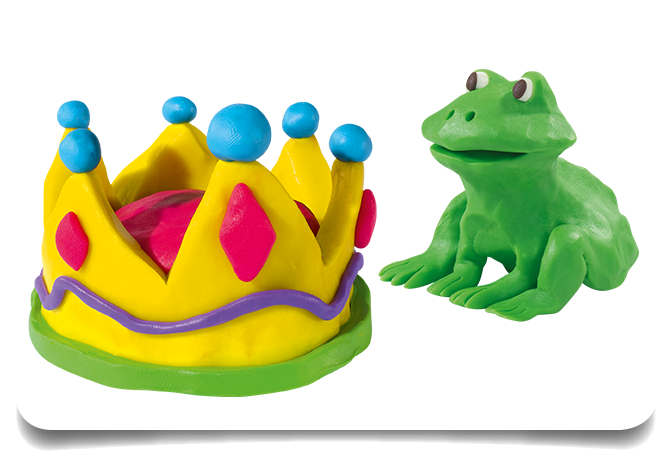 You knead especially colourfully with the luminous bars of JUNIOR CLAY. No matter whether in the after-school care club, nursery school or at home - the intense colours attract every age group and are simply the hit. Why? With JUNIOR CLAY, the little ones are able to easily play out imaginative creatures, filigree figures and creative ideas.
GLUTEN-FREE · PROTEIN-FREE · PEANUT-FREE · LACTOSE-FREE · WASHABLE
JUNIOR CLAY guarantees lasting kneading fun!
Feuchtmann's modelling clay does not dry out and can therefore provide a long time for joy. Should our modelling clay thus become too hardened, we have here put together helpful tips & tricks >
We developed this modelling clay many years ago in collaboration with a kindergarten. The exigence was to produce modelling clay (similar to the children soft modelling clay), which does not dry in the air. This is how JUNIOR CLAY came into existence. This modeling clay is particularly easily to process due to the contained cornflour and is suitable for children from 2 years. Just roll out, cut out ... and the lion, the elephant & Co. are ready. Allergy sufferers are also getting their money's worth with Feuchtmann's modelling clay, since we dispense with any unnecessary additives such as fragrances or gluten in our production process. Read more about safety & quality >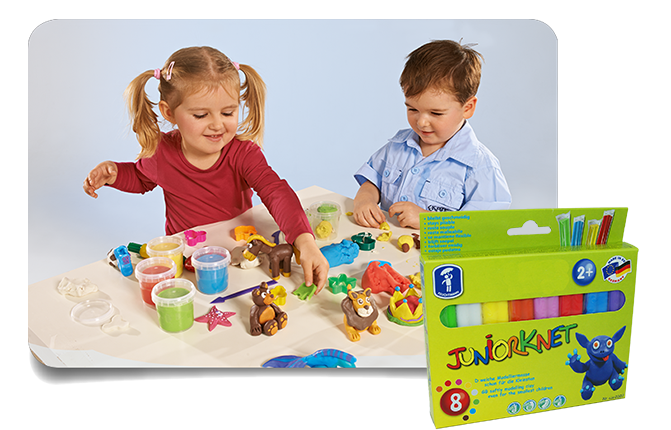 You wish to make more out of JUNIOR CLAY?
Whether molds, presses or modeling knives - at Feuchtmann you will also find a wide range of accessories.
You wish to buy JUNIOR CLAY?
Feuchtmann products are available in selected retails. Just ask and we will name you a partner in your area.
You wish to add JUNIOR CLAY to your range of products?
Let's talk about it. We are always interested in a long-term and fair business partnership.