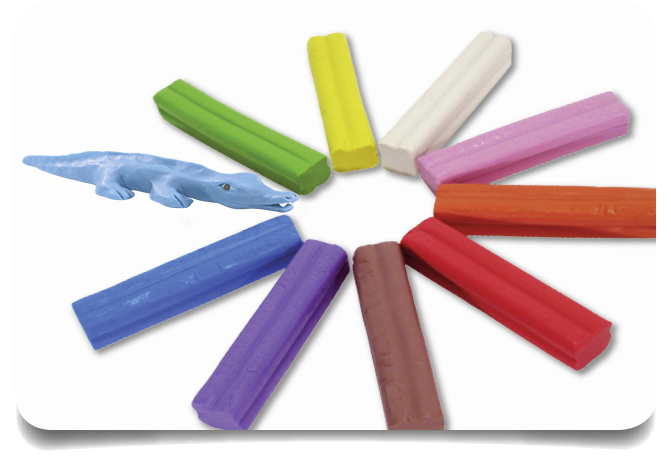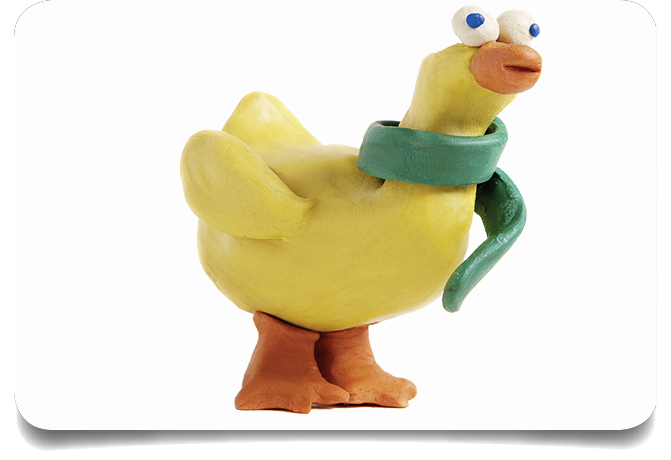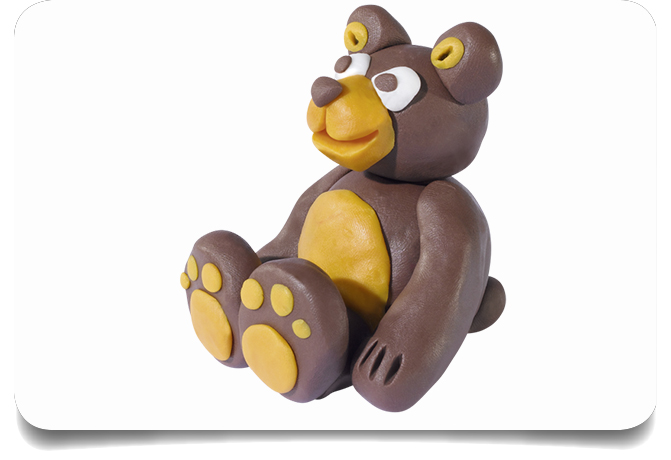 Tips & Tricks waxen modelling clays
JUNiOR MODELLING CLAY AND SCHOOL CLAY
Modelling clay for creative children from 3/4 years. Beautiful modelling-clay creatures can be modelled with it.

Due to its consistency, this clay is not suitable for kneading presses.

This clay cannot dry out. Easy to form and durable.

JUNiOR MODELLING CLAY is a little easier to knead, therefore suitable from 2 years already.

You can compare these modelling clays with a piece of butter. If you place it in the fridge, it becomes adamant, if you leave it at room temperature, it is smooth and at high temperatures, it can almost melt and lose its colour pigments. You can reach its original state without loss of quality just by cooling it.

You can easily peel off colour residues with help of a modelling clay of a lighter colour on the object and / or hand. If the clay has become very soft, then please wash your hands normally, in case of wax residues, rub hands with commercial cooking oil and then wash them. Everything is then clean again.

For soiling of e.g. carpet, clothing, etc. remove as much as possible clay residue, apply blotting paper and iron with light heat over the contaminated area. Care labels on the textiles are to be observed!

Very nice patterns are created when individual kneading strands are tied together or thin sheets are laid one over the other and then processed forward.

A lot of our SCHOOL MODELLING CLAY and JUNiOR MODELLING CLAY products are packed in premium clickboxes/cans a. o. from the company Buchsteiner, these can later be used as snack boxes or storage cans.

So and now the last tip! Please always keep in mind, modelling clay belongs to the category crafting, crafts possibly mean dirt, especially if you do not get ready for that. A craft underlay and a craft apron are always a good advice.