Accessories for paints: KLECKSi can do more
Experience creativity in cans, bottles, buckets & Co.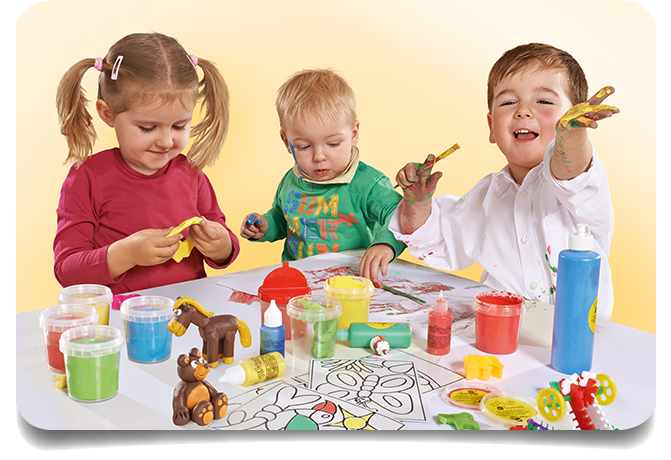 Stop brushing everything gray in gray: thanks to our high-quality accessories for finger paints, every monotonous pencil scribbler becomes a born-and-bred artist. Your little ones easily whip up the most beautiful creations with sponges, stamps, mixed palettes & Co. And if you like to have something sketched, you can here also find wonderful templates and puzzles for colouring.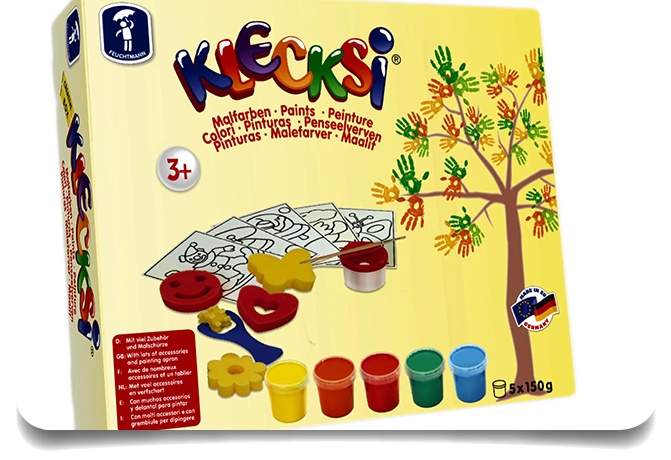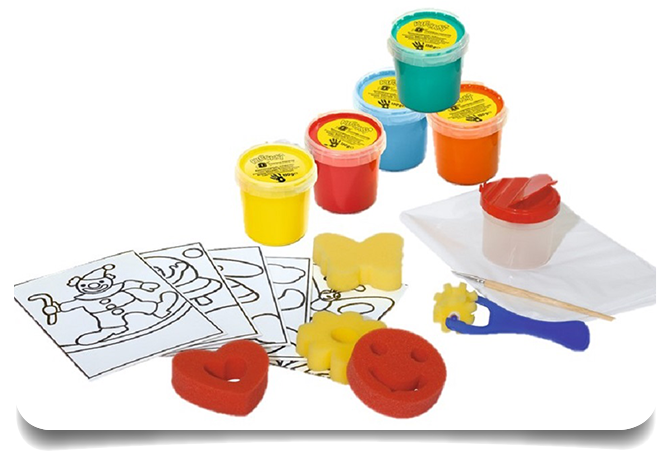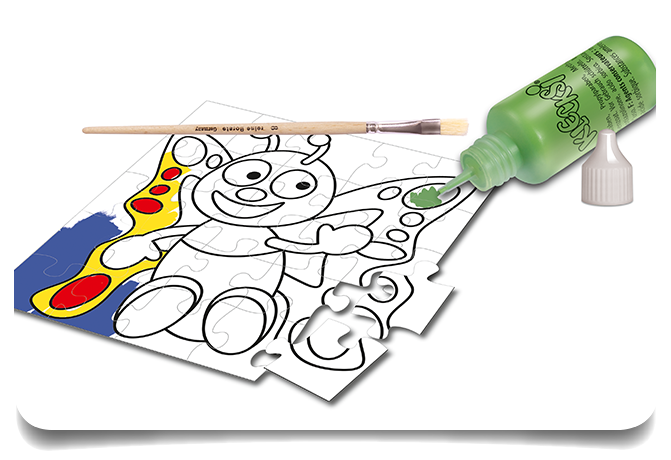 You wish to learn more about accessories for finger paints?
Of course, we've put together a lot of helpful tips & tricks> as well as creative ideas > for you.
You wish to buy our accessories for finger paints?
Feuchtmann products are available in selected retails. Just ask and we will name you a partner in your area.
You would like to add our accessories to your range?
Let's talk about it. We are always interested in a long-term and fair business partnership.