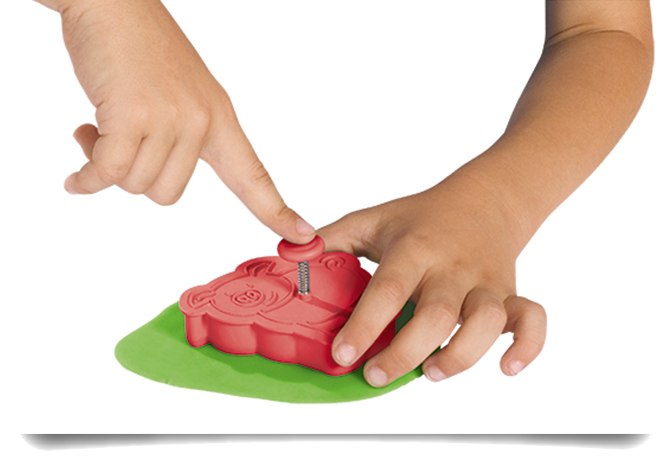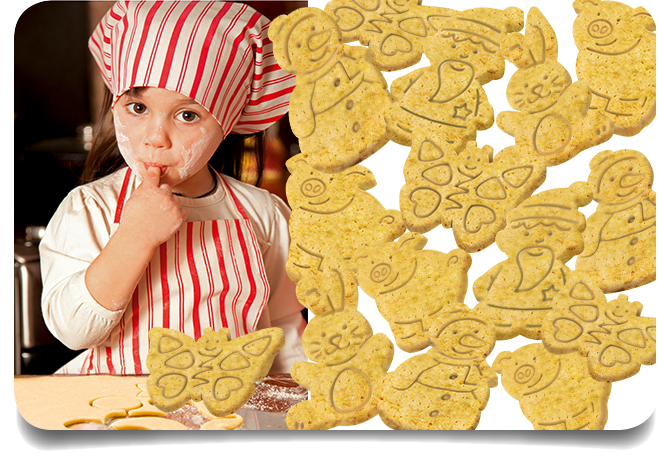 Tips & Tricks Craft kit ART-CUTTER
Please always roll out the modelling clay at least 8 mm thick, as it loses its water content during drying.

Press the cutters into the clay and then press the punch button at the top – hereby you stamp a smile on the figures and bring them to life!

Stamped contours can now wonderfully be painted by the children.

Our modelling clay can be painted with all common paints after drying. Sparkling glues are also a great alternative for ornamentations on the figures.

Press with a straw or similar a hole in the figure to later pull through a liner. You then have the possibility to hang the figures (X-Mas and Easter) in the Christmas tree & Co.

Did you know??? ... that you can also use our wonderful relief cutter for backing cookies.
Put the cookie cutters in the dishwasher, so mother & Co. also have an easy job. Simply turn off and remove the punch button with spring, then simply put the cutter in the dishwasher.

So and now the last tip! Please always keep in mind, modelling clay and paints belongs to the category crafting, crafts possibly mean dirt, especially if you do not get ready for that. A craft underlay and a craft apron are always a good advice.