Our
STECKi

products
With interlocking pieces, the imagination knows no bounds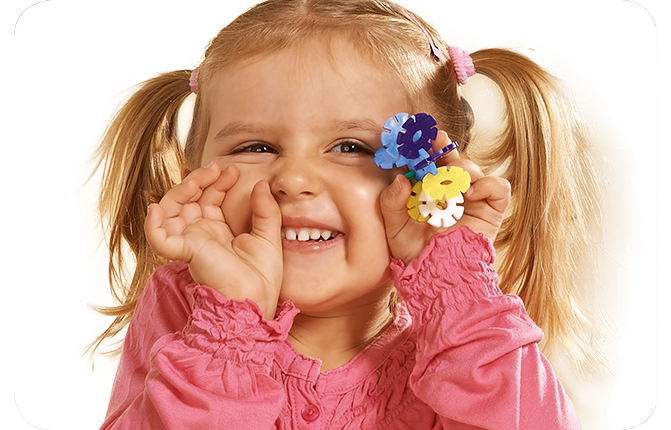 Who does not know them? Our interlocking pieces in the most different shapes, sizes and colours. STECKi, the classic among dexterity toys, has been inspiring the imagination of small and big engineers for over 50 years. No matter if a simple cube or a complex windmill - with interlocking pieces, your child trains the fine motor skills in a playful way, develops spatial imagination and thus his individual creativity!
TÜV TESTED · FOR CHILDREN FROM 6 MONTHS
Feuchtmann interlocking pieces │ Construct, plug in, disassemble - that is so fun! With STECKi countless figures can be easily assembled. Our interlocking pieces are tested by the TÜV and get along without harmful substances. Read more about safety & quality >
In this toy there is more than you think
STECKi is a creative toy that never gets boring. Because with our interlocking pieces, there are countless possibilities. The varicoloured and versatile plastic interlocking elements can be connected to each other by their toothing or pluged-in into each other. This creates artistic figures - from colourful flowers and animals to elaborate structures.
STECKi is a pedagogically valuable toy for children from 6 months. Our interlocking pieces stimulate, in addition to the fine motor skills, the dexterity, the learning ability and patience of your child. In addition, the hand-eye coordination and the spatial thinking are stimulated. STECKi stones are therefore perfect for kindergartens, after-school clubs ... or for the playful understanding at home.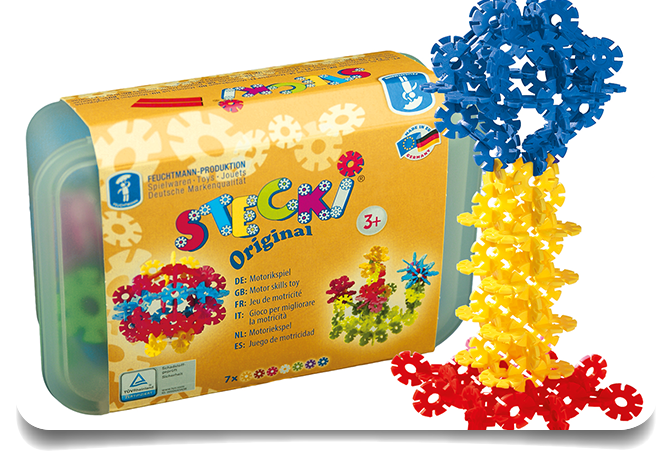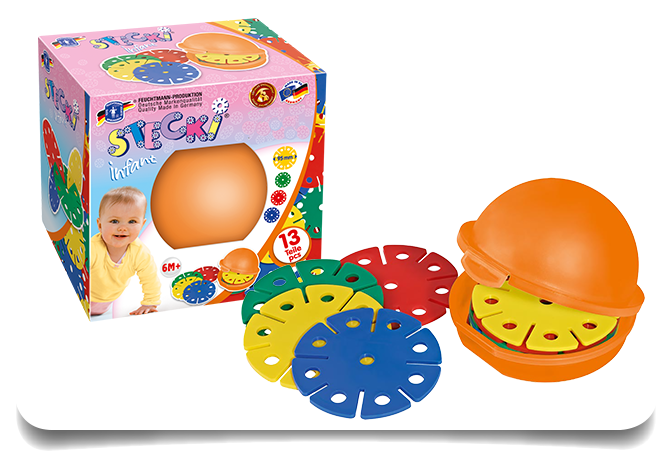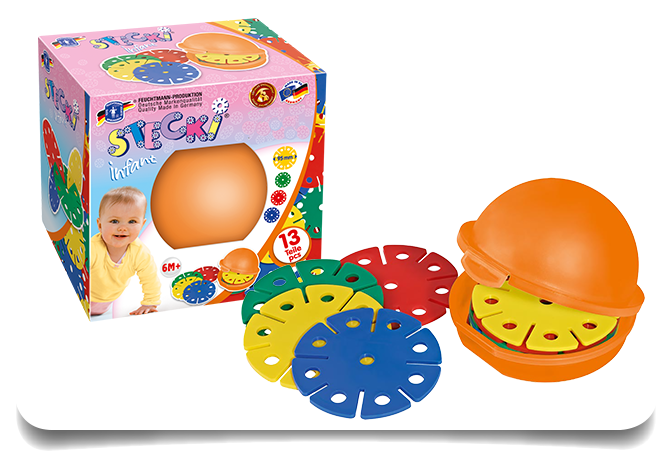 You wish to learn more about STECKi?
Of course we have put together a lot of helpful tips & tricks > as well as creative ideas >.
You wish to buy our interlocking pieces?
Feuchtmann products are available in selected retails. Just ask and we will name you a partner in your area.
You wish to add STECKi to your range of products?
Let's talk about it. We are always interested in a long-term and fair business partnership.