Private Label
Your own brand
Launching a new brand … that is just like raising a child. Sometimes nerve-stretching, always hard work. Then, on the other hand, the most beautiful thing that can happen to you. It requires a lot of attention to detail - and a lot of patience. But it's worth it. Together, we will create the foundation for your baby's success.
Private Label │ Your advantages
Establish your own product line on the market
Strengthen your image
Remain in the memory of your customers
Become independent of manufacturers
Respond with flexibility to opportunities and risks
With a trademark you give our product your personal stamp. From conception to marketable product - Feuchtmann offers complete solutions for the production of high quality toys. Made in Germany. Even in small batches.
Finger paints
Clay & Dough
Interlocking pieces (STECKi)
Chalk
and more
Consulting │ We think through brands.
Shared fun is double joy. Whether conception, production or logistics - as an experienced toy manufacturer, Feuchtmann accompanies you on the way to your own brand. We know the industry like our own back pocket and are happy to share our know-how with you.
Development │ We make brands.
We want your baby to start healthy into life. Therefore, we would be happy to work with you to develop a product portfolio tailored to the target group, assist you in choosing suitable recipes and make suggestions for the best possible positioning of your new brand.
Production │ We create unique items.
Whether modelling clay or finger paint - every baby is unique. Our modern production facilities are just as flexibly designed for a wide variety of requirements. Benefit from our efficient production made in Germany. Read more about safety & quality >
Logistics │ We deliver.
Every month, around 100 pallets leave our warehouse and embark on a journey through whole Europe. As you can see: when it comes to logistics, we get the hang of it and we also realize the best solution for your company. Feuchtmann delivers - at the desired location, in the right quantity and at the right time.
---
You want your own brand to arise?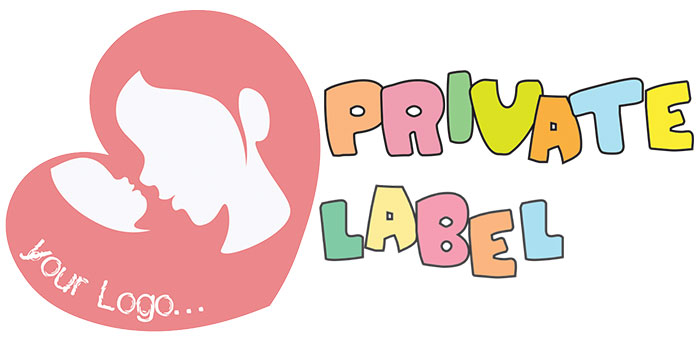 Let's put our heads together. Our team will be pleased to develop and realize the perfect solution for you together with you.